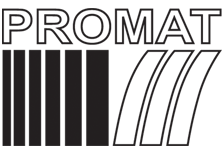 PROMAT Company is a family-owned business established in 1990 in Warsaw. We trade primarily in brush and broom mixtures as well as vegetable fibres, natural hair, synthetic filaments and steel wire for brush production.
Production of brush and broom mixtures in PROMAT is based on latest technology machines and experienced staff. Therefore, we can offer you well mixed, combed and oiled material ready for brush filling process. We are willing to prepare mixtures basing on your specific composition and preapare the goods you exactly need.
PROMAT company remains in the course of investment process. New headquarters and warehouses by Warsaw were a major breakthrough in our business and improved the logistics operations. It also allowed to upgrade brush mixtures production line.
Our team makes every effort to ensure that all products are of excellent quality. We have many years of experience and reliable knowledge of the market.
PROMAT company develops its activity also in another industries. We are the largest importer of coconut substrates in Poland. We supply zoo and garden market with carefully selected raw materials and products made of coir. To get more information visit website kokos.info.pl.
We kindly invite you to cooperation.